There is nothing we love more than NEW SEWING GOODIES!
Every new tool we add to the sewing room just opens up so many possibilities - there's really nothing like it! With this in mind, we have been hard at work brainstorming, developing, testing, and now announcing our brand new Sewing Tool Releases! We really hope you love them as much as we do.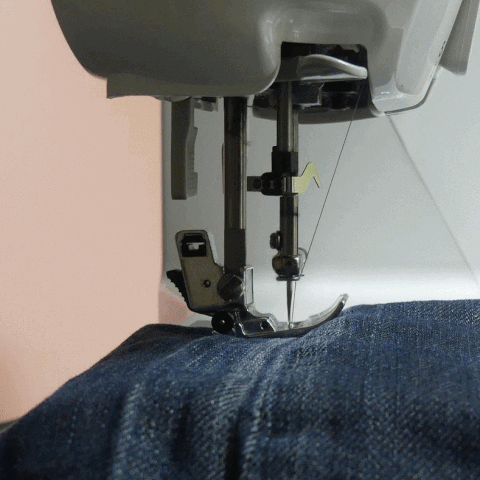 Bulky Seam Jumper
The Bulky Seam Jumper levels your presser foot and keeps it horizontal so that you get consistent stitches when sewing over seams and bumps. This tool is a must-have! It makes sewing bags, straps, jeans, and upholstery material much easier!
Use it also to sew on buttons and to insert your needle into your sewing machine!


The MadamSew Seam Guide Ruler
The seam guide ruler is a little ruler for the accurate sewer or quilter. Do you love precise seams? Are the needle plate markings not exact enough for you?

With this ruler, you can easily measure the distance from your needle to the edge of your fabric in 3 simple steps:
drop the needle in the ruler hole of the desired seam allowance
place the included magnetic seam guide against the side of the ruler
remove the ruler and guide your fabric against the magnetic seam guide
And it has some nice bonus perks. Use it as a multifunctional small ruler to measure small pieces, to trim small half-square triangles with the handy 45° line and 
to easily mark the pivot point to stitch corners, or to sew your binding with the integrated ¼" pivot marking cross.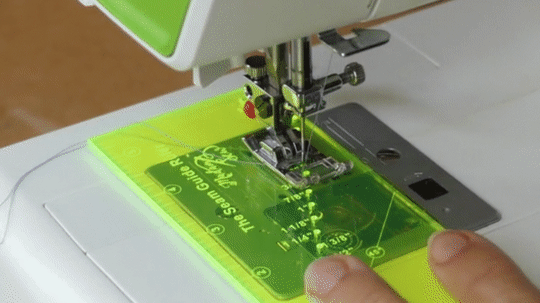 ...and so much more, like these three!!