A MadamSew Around the World Friendship Quilt
Mid August, Joan, a MadamSew customer, posted in our Facebook group about an idea that she wanted to bring all the amazing, creative people in the group, from all over the world together. She proposed a friendship and unity project in the form of a quilt, to be auctioned for charity. Everybody willing to participate makes a block and Joan turns it into a quilt.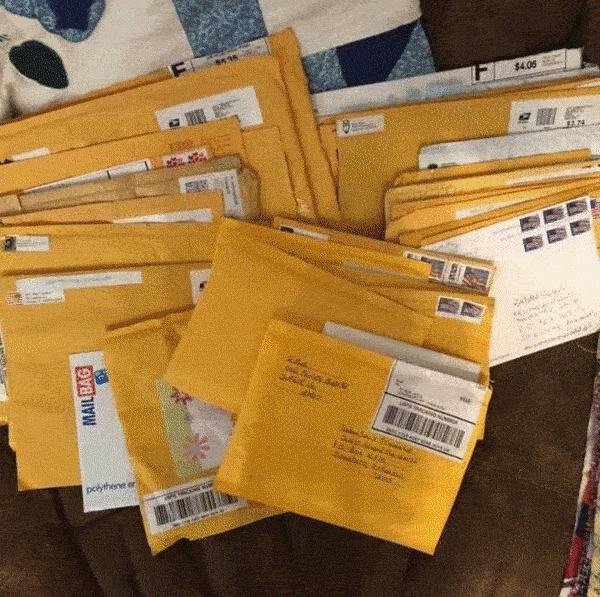 The response from the people in the group was moving, with lots of people reacting that they were going to send in a block and even one amazing member volunteering to do the quilting. Look at these amazing blocks Joan already received (over 40 blocks already!!) and from posts in the MadamSew Facebook group we know there are many more coming, from all over the world.

This is an exciting opportunity for you to get involved as well! You can contribute by sending a 12"x12" block to Joan along with your name and where you are from. MadamSew will provide the batting and backing for the quilt. Once Joan has assembled the quilt, she will pass it along to Ranam Nandez, another lovely customer that lives in California, who volunteered to quilt it. 
Requirements for the block:
Size:

12"x12" (these are the measurements of what you send in, the final result in the quilt will be smaller because of the seam allowance)

Design:

it can be a design that expresses who you are or where you are from or just something that you really love yourself

Fabric:

use whatever you want

Where to send it

: find the address in the MadamSew Facebook group or call or email us.

By when to send it:

please send it as soon as you have it ready, all submissions must be received by November 15th, 2019.
Head over to our Facebook Group for all further details on this project, as well as to take part in a poll to decide details about the project, such as the final size of the quilt. Joan will be posting live updates as she receives blocks for the quilt in the mail.
While the final recipient of the project is still being discussed, St. Jude's Children's Hospital as well as organizations that support Veterans, battered women and children, cancer centers, and heart centers are being considered. The people in the Facebook group contributing to this project will have the final word on this.

We hope that this project helps you to get back into sewing, or to make memories with friends from around the world. For example, we have heard stories already of a young girl who wants to learn to sew. So, she will be making a block with her Grandmother. In addition to learning new skills and making a lovely memory, her grandmother is encouraging her to help others through this project. 
If you would like to get involved, head over to our Facebook Group Page for
The latest information on the project
The address where to send your block
To see which blocks have already been sent in
To help decide the final size of the quilt(s)
To help decide on the charity/charities