Today's Daily Closeout Deal is Here!
00

Days

00

Hours

00

Minutes

00

Seconds
Zipify Pages is an ecommerce landing page and sales funnel builder that seamlessly integrates with your Shopify store. Now publishing high-converting landing pages and sales funnels is as easy as just a few clicks. After selecting a template, it's easy to customize it to fit your store by using our drag-and-drop editor.
Our Exclusive Ironing Bundle is
 65
%
off!
$25.97
Now $8.99!
Our Protective Ironing Cloth...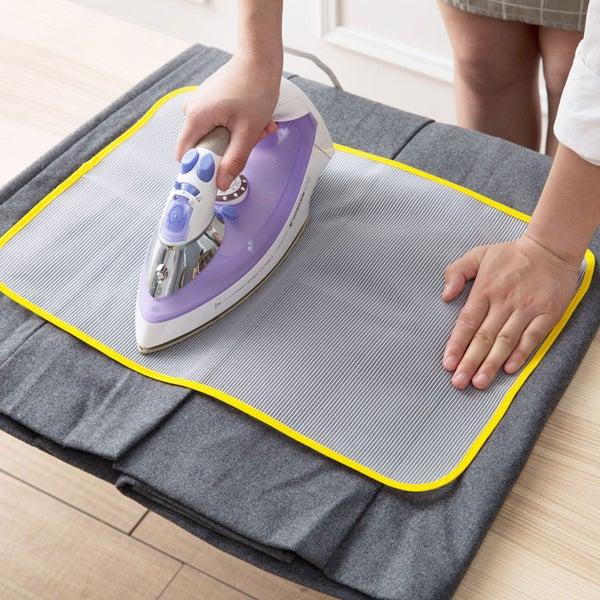 Some things that we like to iron are more delicate than others... that's where our protective cloth comes in to save the day (and your wrinkles!)
Our cloth is ideal for ironing sensitive fabrics such as silk, nylon, corduroy, and velours. It also prevents shine marks, scorch, and flattening on delicate and textured fabrics.
To use, just place the cloth on your garment and iron on the cloth.  It's see through so you can see clearly where you are ironing!  The cloth is reusable and machine washable, just toss it in your laundry to clean!
Size: 15 ½ x 23 ½  inch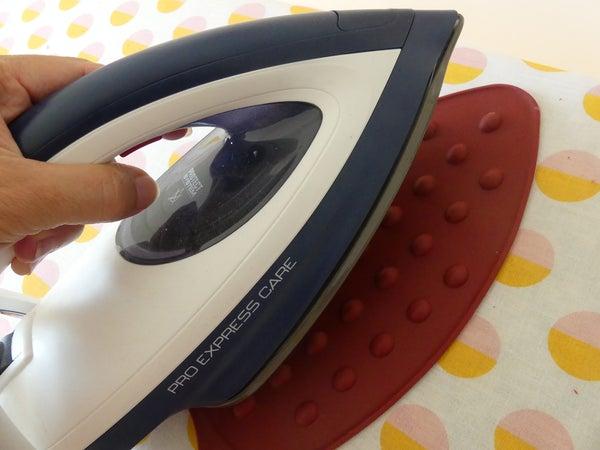 A flexible silicone pad for hot irons! The silicone withstands the heat of a hot iron sole and protects the surface underneath. Resting your iron on the sole is safer and more steady than on its heel, especially on a wobbly ironing board.
You can work faster, and it relieves your wrist while you iron because you don't have to twist the iron multiple times on its heel. The raised dots of the Iron Rest will cool your iron faster.
This low-tech and simple design is very durable. The Iron Rest provides a place to rest your iron safely while rearranging fabric on your ironing board. Use it on ironing boards, pressing mats, tables or counters. The bottom of the pad will heat up a little with a hot iron on it for a longer period of time, so we advise you to still be careful on delicate surfaces like wood or a plastic cutting mat for example.
Easy to clean and store. You can either fold it, roll it up, or hang it on a hook with the hanging hole in the right corner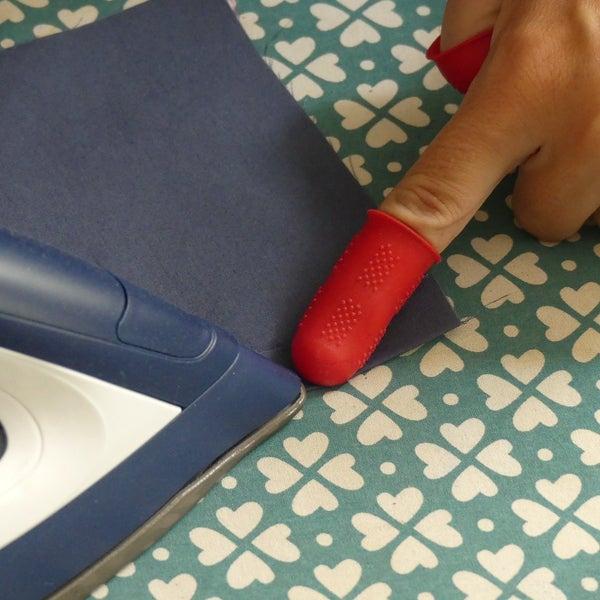 Did you assume that burning your fingers is just part of the ironing - pressing - sewing game? How much would you give to have heat resistant fingers when you are ironing that little detail and have to pull your hand away at the last second?
With these finger covers you can hold your hand where you need it. These silicone finger protectors are heat resistant, very soft, flexible, and they offer a good grip. You can touch your hot sole plate and won't feel a thing. Ironing with these protectors will definitely make your ironing more accurate.
These heat resistant thimbles come in a pack of 3. You receive one small, medium, and large finger thimble. The three sizes ensure your best fit and they can be used on your thumb and index fingers - on either or both hands. They are very easy to put on and take off.
Let these Ironing Thimbles become a staple at your ironing board!
Hear What Our Customers Have To Say!
⭐⭐⭐⭐⭐ "No Burning! If you've ever scorched something you've spent several days making, you know how great this ironing cloth truly is. It protects your material from scorching and leaving an iron imprint on them. Love it!"

⭐⭐⭐⭐⭐ "I REALLY like this iron rest! It's so nice to be able to set my iron down without worrying that it will get knocked over while I'm arranging things in the ironing board! Works great, good quality, fast shipping, great little accessory!."
⭐⭐⭐⭐⭐ "Since I iron A LOT in making my products, I was being burned A LOT b4 the finger protectors I purchased from MadamSew. Since I wanted to make sure I am covered; I ordered two sets. Couldn't be happier! I highly recommend them!"
Stay tuned to see tomorrow's daily deal!